STEPHEN T. THORNTON Ph.D.
Professor of Physics
University of Virginia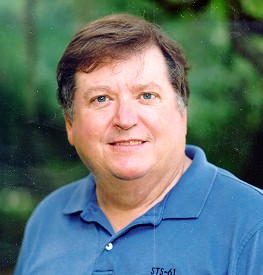 Professor Thornton was co-director of the IPSET(Integrated Physical Science for Elementary and Middle School Teachers) program that was supported at U.VA. by the National Science Foundation. Professor Thornton has over 100 research publications in nuclear physics and has published three college physics textbooks. He is a member of the National Science Teachers Association, the American Physical Society, the American Association for the Advancement of Science, the American Association of Physics Teachers, and the Virginia Association of Science Teachers. He helped to organize the Piedmont Regional Science Teacher's Organization(PRESTO) on which he serves as a board member.
He currently is active in many efforts to improve science education in K-12 schools with an emphasis in grades K-8. He has taught over 1000 teachers in a series of courses (Physics 620) that utilize hands-on science. These courses are offered at sites throughout Virginia and can be requested for any site through the UVa Division of Continuing Education.
Professor Thornton has the Phun Physics demonstration road show that is sponsored by the Department of Physics and the Center for Science, Mathematics, and Engineering Education. He takes the show to local schools once a week. During the past two years almost 10,000 persons have seen this exciting physical science show.
---