Back to Spin Physics Home

University of Virginia Helium-3 Target Lab
---
During the years 2007 and 2008, the University of Virginia Spin Physics Lab filled ten (10) GE-180 glass target cells with 5/1 K/Rb-hybrid mixture and helium-3 gas for the JLab Hall A experiments E06-010/E06-011, E06-014, E05-015/E08-005 and E05-102. They all have a 3.0-inch diameter pumping chamber and a 40cm long target chamber, except for Antoinette which has a 3.5-inch pumping chamber. Five (5) cells have the Transverse/90-deg pulloff configuration while the other five (5) have the Longitudinal/42-deg pulloff configuration.
---
Transversity/d2n Helium-3 Target Cells
---
Jaideep's Talk at SPIN2008 - October 6, 2008
Al's Slides from Weekly Target Meeting at JLab - September 10, 2008
---
UVA WhiteBoard May 5, 2009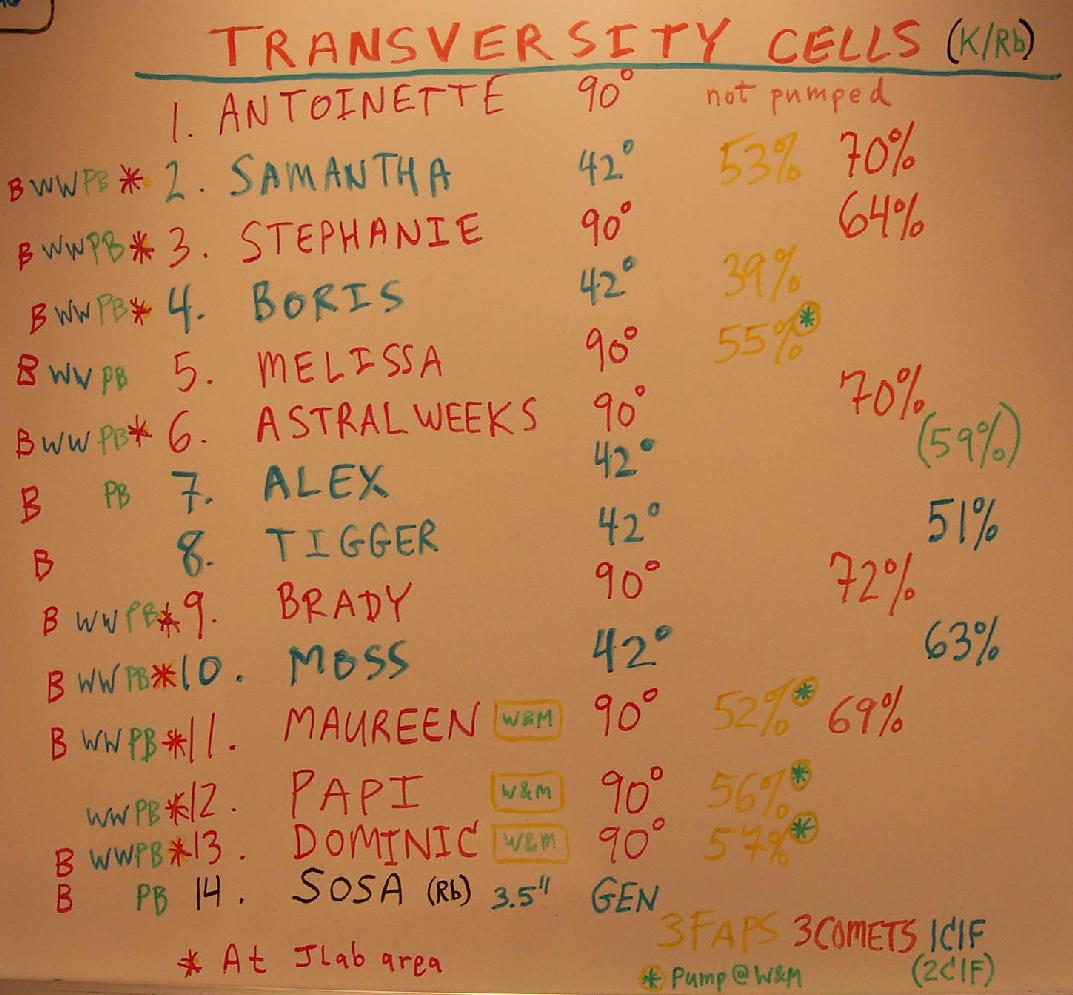 The above image is a photo of the whiteboard in our lab. It shows all the cells that have been pumped at Virginia. 1 thru 10 are cells numbered in the order they were filled at UVA. 11 thru 13 are cells that were filled at William & Mary and are in the order they were loaned to UVA. All the measurements done to the left of the name of each cell are measurements done ONLY at UVA in Charlottesville. For example, William & Mary did buoyancy measurement on PAPI in Williamsburg.
KEY: from right to left
B=buoyancy measurement completed at UVA
WW=window/wall thickness completed at UVA
PB=pressure broadening completed at UVA
*=now located at JLab
cell number
cell name
cell type
max polarization w/ 3FAPs
max polarization w/ 3COMETs
max polarization w/ 1COMET+1FAP.
---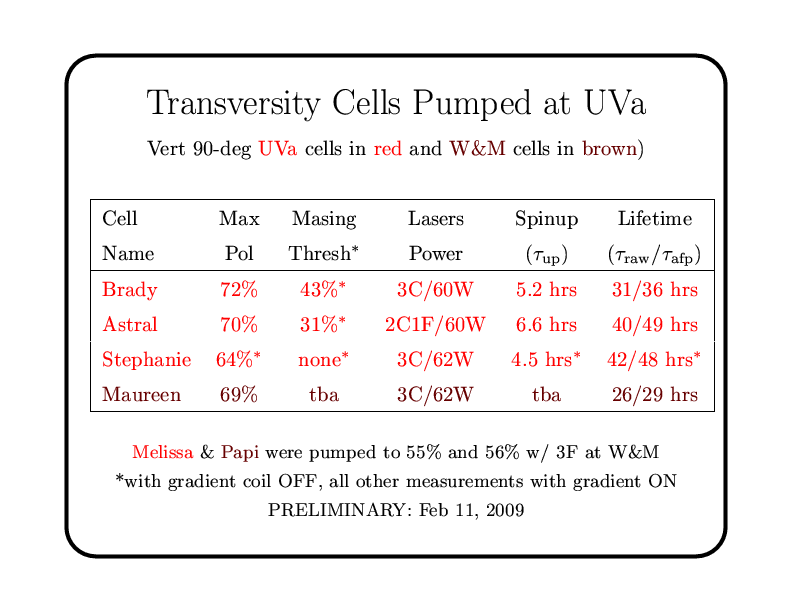 ---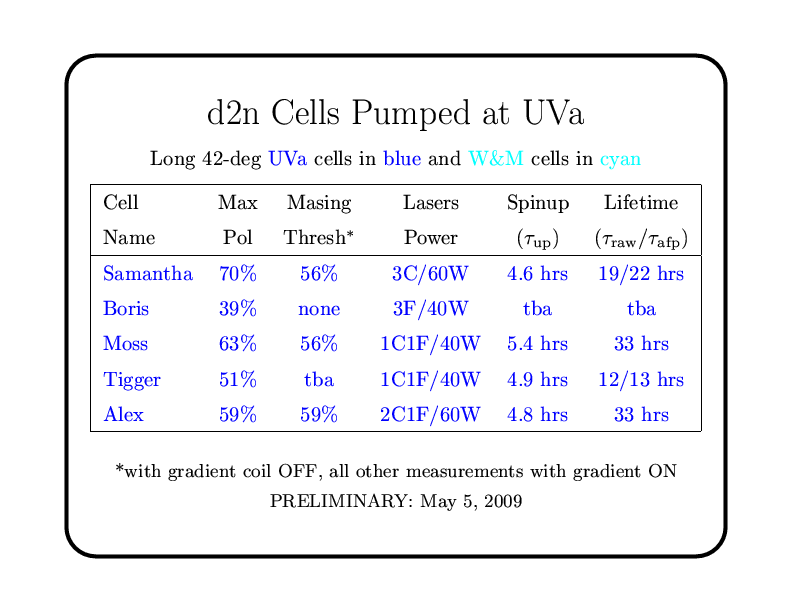 ---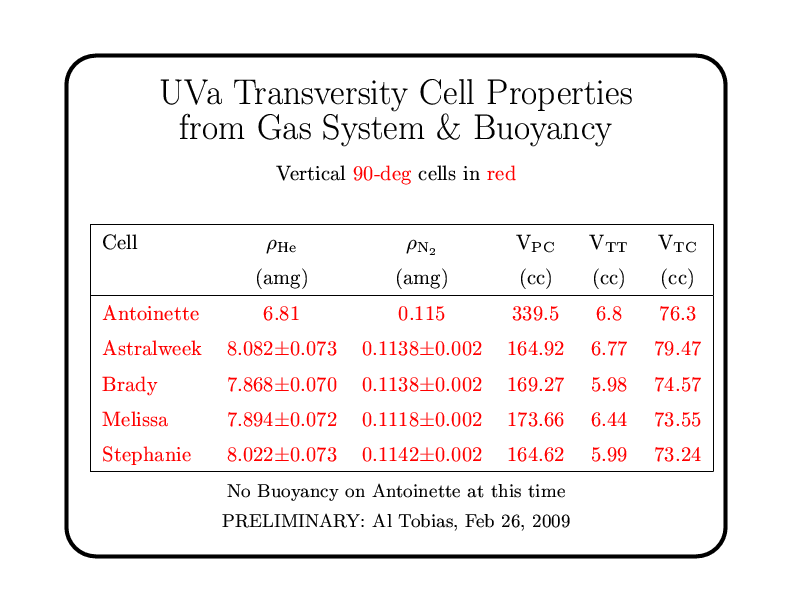 ---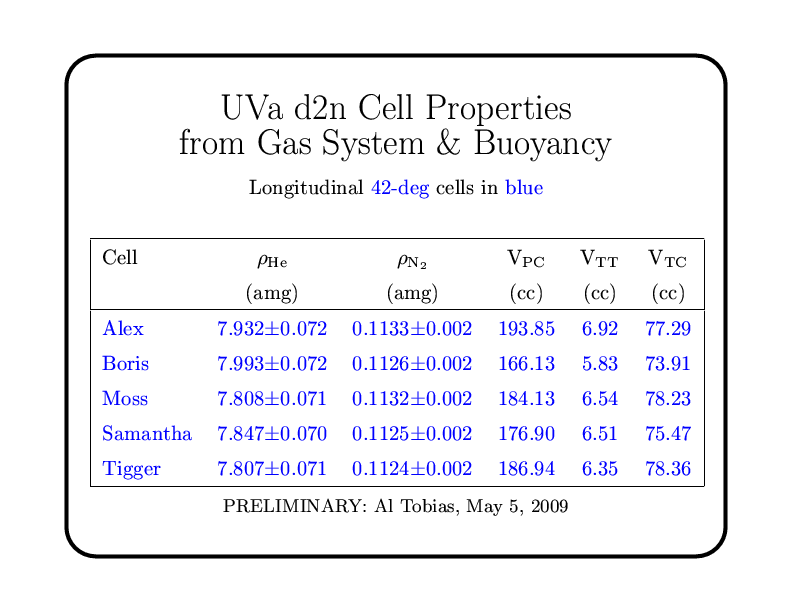 ---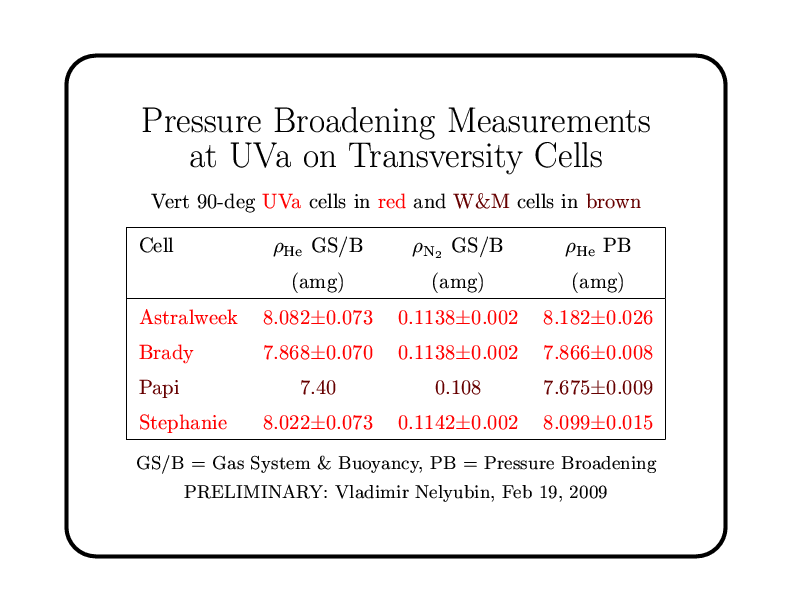 ---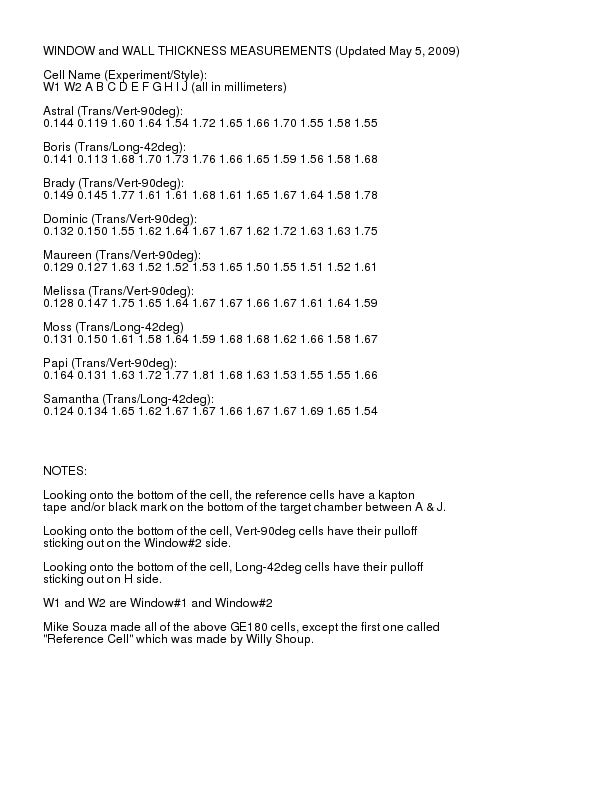 ---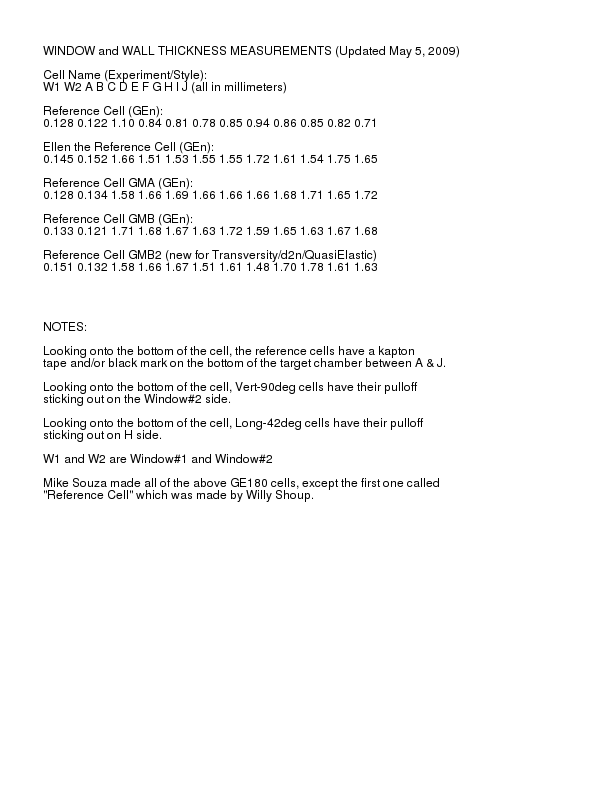 ---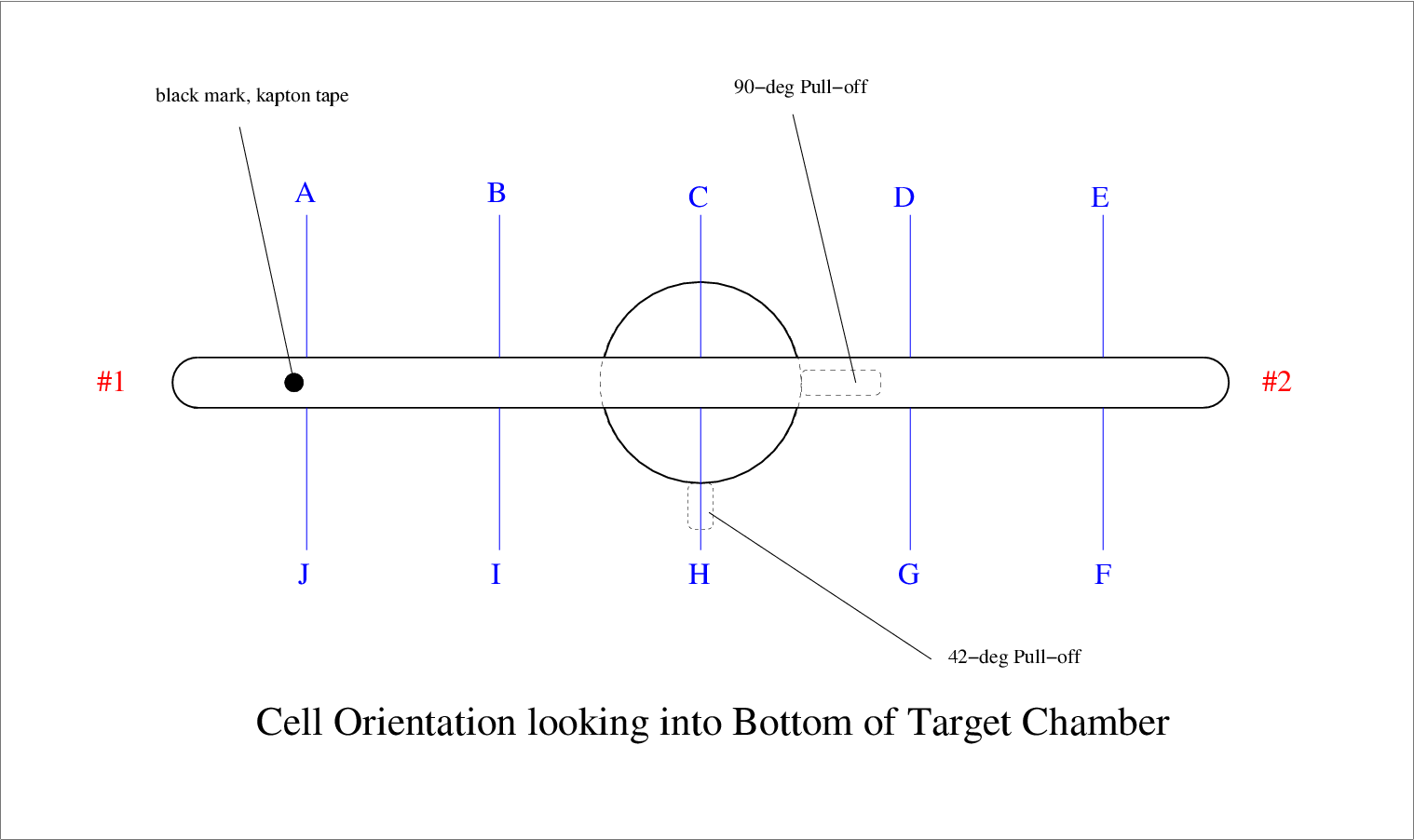 ---
Last Modified May 7, 2009 by Al Tobias
Back to Spin Physics Home